20

Apr
How to write the best social network profile for online dating
It can be a daunting prospect, sitting in front of your computer screen thinking about how you should present yourself in the best possible way. Especially if you are not used to writing and cant think of the fist thing to say. However if you follow a few guidelines and rules, you should end up with a profile that attracts the right person.
1. Dont lie – Whilst it may be tempting to lie in your profile, just remember that your goal is eventually to meet the person that will read it, and any fake things you may write could end up spoiling what could have been a promising relationship. If you lie you will always get caught and disappointed with the result.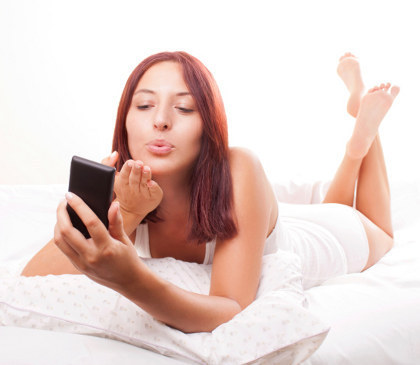 2. Try to be original – Originality and creativity in your profile will make it a profile someone will remember. Even though your profile may not say anything discouraging, it may just be dry and boring, that could be as big a turn off as writing negative points about yourself. Try to let your personality shine through, be friendly and natural. Whilst we are not looking for literature, you want to let the person reading the profile get to know you a bit, try to avoid cliches like moonlit walks on the beach etc. Who actually does that stuff anyway.
3. Do not narrow down the field too much – Remember if you identify too many specific requirements, they can end up seeming like demands, and may turn away the very person who is the right match for you. Be careful to word things as preferences and not must haves, unless they really are must haves.
Remember writing a profile is a lot like writing a resume, You want to give enough information to get peoples interest but leave enough room for questions so that they will want to contact you. Remember that first contact is where the fun begins.